Dorms Direct's Dorm Room Essentials:
Below you will find our list of items that every student is going to need. It can be difficult to choose the right stuff with all the options out there, so we've added some tips to help point you in the right direction. It is highly recommended that you check with your school's housing office to make sure that you don't bring any items that are prohibited.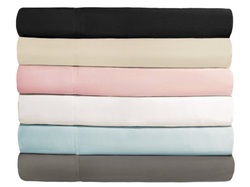 Colorful bedding is a great way to spice up a drab dorm room. Most dorm beds fit Twin XL long sheets but some universities still just use Twin size beds so be sure to check out what size you need. Also it doesn't hurt to have an extra set to make washing sheets go as easy as possible.
DON'T FORGET: Mattress Pad and Headboard
A lot of dorm beds are rather uncomfortable so a mattress pad is always a wise investment. And most campus beds also lack a traditional headboard. This makes it difficult to keep pillows from falling off and uncomfortable to try to sit up in bed. After many years of tolerating this problem, a few students figured out a great solution. Check out more about
Hangin Headz Customizable Headboards here.
---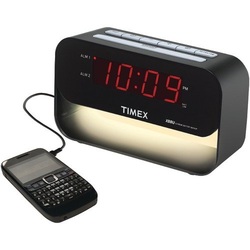 Worried about missing class? Got and early morning exam? Don't want to miss that lunch with the cute girl from Spanish Class? You cant rely on your cell phone to wake you up all the time, especially if you forget to charge it or lose it, and there is nothing like the good old fashion shrill of an alarm clock to get you out of bed as fast as possible.
DON'T FORGET: Bedside Fan and Tower Fan
Depending where you go to school, the dorms in the summer start to get hot. Small fans are good way to keep the room cool. Tower Fans are ideal for a dorm room due to their compact size
---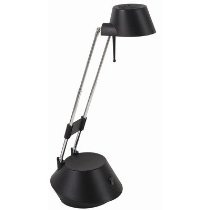 Most dorm rooms only have one ceiling light, which can be helpful, provided your roommate isn't trying to get some sleept. Extra lighting can help you when you are pulling that all-nighter, or love to wake up before the sun comes up. Desk lamps can help make the atmosphere more inviting than just the stark overhead lights.

DON'T FORGET: Desk Organizer Knowing where your pencils are may not seem like a lot of help, but being able to keep that drawer from turning into a junk drawer takes some serious skill. Get some help and get a desk organizer.

---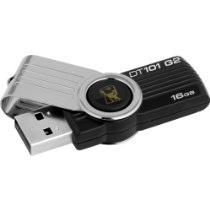 A small but crucial part of a successful college student, it helps transfer papers from personal computers to school computers, saves back ups of important documents, and no more shuffling large amounts of papers across campus. An easy item to attach to a set of keys can easily save a group project or help get that mid-term printed on time.
DON'T FORGET: Lanyard
The greatest convenience of a USB Drive is its size. however that can also be its down fall. A simple lanyard can ensure that your USB never goes too far, and can also help keep track of keys and ID cards. Chances are that your university bookstore will have some extras.
---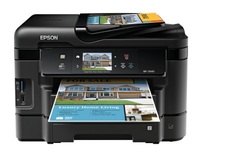 Universities are still working on digitizing everything, but most professors still prefer to be handed a stack of papers after assigning students to write one. Printers can be found in the library, but you have to take a chance of finding a computer that isn't taken, or you can hope that your friend down the hall is there to let you into their room to use their printer (they won't be there, trust me).

DON'T FORGET- Ink Depending on how much work your professor is going to be giving you, you may need to stock up on ink. If you don't have spare ink on hand, what good is a printer?
---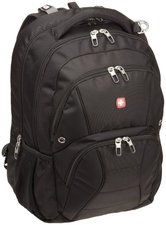 You may have been one of the kids that stopped using a backpack sometime during high school, but once you realize how far away your class is, your arms will be glad you got a new bag. Fill all of the extra pockets with extra supplies like pens and pencils and you'll never have to bug your classmates to borrow one. Be sure to make sure you get one that is big, and strong, enough to carry your textbooks, laptop, and all of your accessories.
DON'T FORGET: Laptop Case
The laptop has easily replaced the pen and notebook as the student's most important tool, and with all of the things that could happen at college, the simple precaution of a laptop case can help avoid some of the worst (ie losing a semesters worth of notes).
---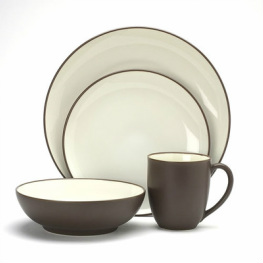 While your dorm might not have a full kitchen, you are still going to need to eat. What are you going to do when the dining hall is closed and don't want to wait for the same delivery pizza to show up. A good, unbreakable dining set provides students the freedom to eat whenever they want, and while you won't need anything too fancy, it doesn't hurt to have some of the basics in your room. Plastic is always a good safe bet for surviving dorm life.
DON'T FORGET: Utensils
Having plates and bowls doesn't help much if you dont have anything to eat with!
---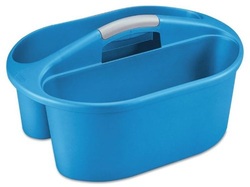 Chances are that either you will be using a shower down the hall or sharing with more than one person. The best way to easily organize, transport and access your toiletries is by using a shower caddy. Most are built out of plastic or stainless steel, so they are waterproof and allow for easy drainage if water collects in them.

DON'T FORGET: Shower Sandals and Towels Communal showers can get nasty, and the walk to and from the shower can be over either uncomfortable carpet or linoleum. Trust us, shower shoes are a good idea even if you have a suite style bathroom.

---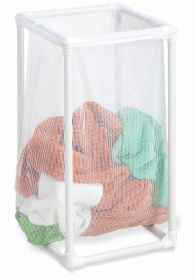 For many, going to college means doing laundry on their own for the first time, others are seasoned veterans when it comes to the washing machine. In the ongoing game of laundry, the only way to stay ahead is by having a solid system in place. That system starts by having a place to put your dirty laundry in the first place, and what works better than a hamper. A collapsible hamper makes storing and carrying laundry significantly easier, and can help keep floors, chairs, and desks clear and usable.

DON'T FORGET: Detergent Running your clothing through the wash doesn't help much if they aren't getting cleaned! Individual detergent packets are a great alternative to a big jug of liquid detergent.

---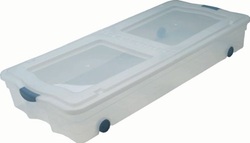 The simple fact is that your dorm room probably isn't going to be as large as the one you are used to, so keeping clutter in check can be an ongoing battle. Keeping extra places to store everything, wether it is under your bed or in your closet, can keep your room clean, and fully functional.
DON'T FORGET: Hangers
Another small, but important item for any dorm room, but often forgot about and can easily get stuck using the cheap, breakable ones from the dry-cleaners.
---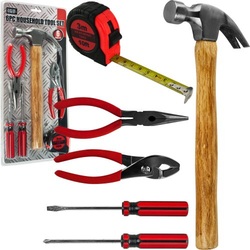 Some follow the old belief that things can either be fixed by duct tape or WD-40, but truth of the matter is, sometimes a little extra is needed. A small tool kit can ensure that something that is a quick fix doesn't turn into a big problem. Look for one that has at least one set of pliers (needle or flat nose), some screwdrivers (phillips and flathead), and a hammer.


DON'T FORGET: Duct Tape It never hurts to have extra duct tape lying around. You never know what you might need if for.
---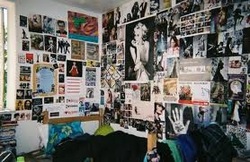 The best way to make your dorm room as comfortable as possible is to add some personal flair. Posters, tapestries, pictures from home all create a welcoming environment and make the dorm room your room. Your decorations speak to what type of person you are, and picture boards help memorialize all of the great times that college has to offer.

DON'T FORGET: Christmas Lights Trying to find the last finishing touch to give your room that extra little something? All you need are some Christmas lights to add that extra sparkle. But make sure to check with your school first. Some buildings may not allow them.

---
You can find everything you might want right
HERE
.